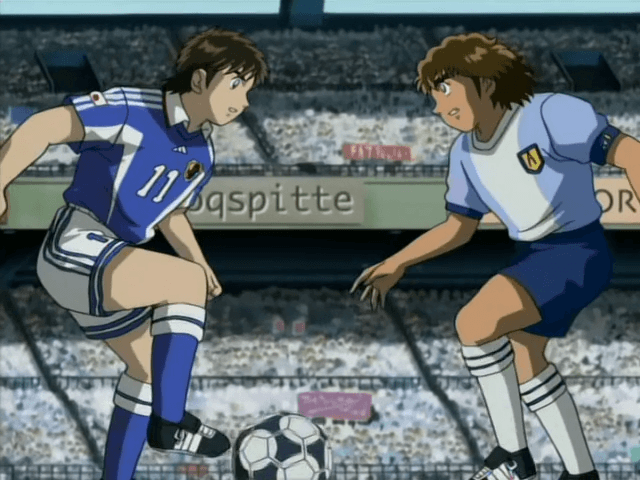 Well……. This is it! The moment you've been waiting for has finally arrived – the release of yet another episode of Captain Tsubasa: Road to 2002!
Before I get to that, though, I want to take a moment to introduce myself now since I was too busy learning the mechanics of making release posts to do that the last time.
Torianna's my name, and football's my game!!
That's why I'm so happy to be a part of the fine team working so hard to bring you this series!
Now……. Back to the action in the Junior Youth Soccer Championship. Japan's national team is up against the team from Argentina – which has an impressive duo of its own. As the episode progresses, the Japanese team finds itself in trouble. Can they rally enough to come from behind and win?
I'm NOT telling… You'll have to download and watch episode 25 of Captain Tsubasa (Road to 2002) to find out for yourself. If you love football (soccer, for you Americans), you're going to love this episode!
Edit
Torianna is curious about what you thought of this episode. So, please don't disappoint her! Leave a comment to satisfy her curiosity.

[Saizen]_Captain_Tsubasa_Road_to_2002_-_25_[DVD][67C34094].mkv
MD5: E5F646F5687B01B42D134C5C014FBC4E