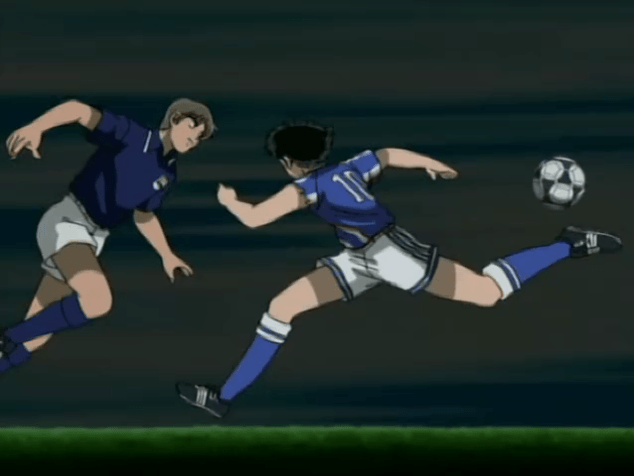 So we did not quite manage to release as fast as I hoped, but this is still damn good; a job well done, staff. Without edward making lots of timing raws back in time, and kokujin-kun doing tl check and timing, none of this would be possible, would not either be without lily coming back to edit, and all the people who gracefully qc'd. So a big thanks to everybody, because this team is becoming good and faster, and faster 🙂 I'm proud of you guys, and so would probably Tsubasa be 😛 Please enjoy (and if you download this show, you probably will :P)
P.S A special welcome to Kaiser for joining as a quality checker 🙂
P.P.S We still could need one more quality checker on this project, and Ashita no Joe needs one more quality checker as well.

[Saizen]_Captain_Tsubasa_Road_to_2002_-_24_[DVD][CA28A0EB].mkv
MD5: 3A5231D04375A13226FBED71293D6E17