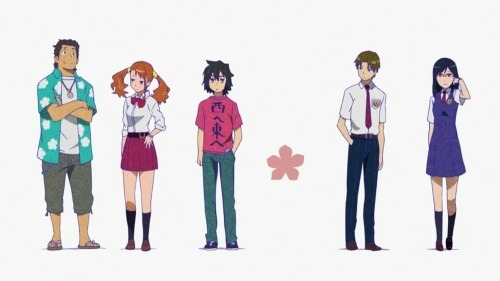 Anaru puns in the staff channel getting out of hand…
Five childhood friends grow apart after the death of Meiko Honma, close playmate of them all. Jinta Yadomi, leader of the group when they were kids, neglects high school and lives as a shut-in when he unexpectedly starts seeing the ghost of Meiko, who can only interact with him and no one else. She has returned to ask Jinta to fulfill the forgotten wish she made as a kid.
First three episodes:

[FroZen]_Ano_Hana_01_[B5998A32].mkv
MD5: 9f2147441c1f4d3094d0b2278dd7ba93

[FroZen]_Ano_Hana_02_[A1FFF66A].mkv
MD5: c2fbfd075643a42999f2566e2e5cbfbd

[FroZen]_Ano_Hana_03_[16036054].mkv
MD5: 32911219ce7bfdf4b5b24de4baf5601d
This entry was posted on Sunday, May 8th, 2011 at 5:40 am and is filed under Releases, Ano Hana.
Meta

Recent Comments

Categories

Links

Archives