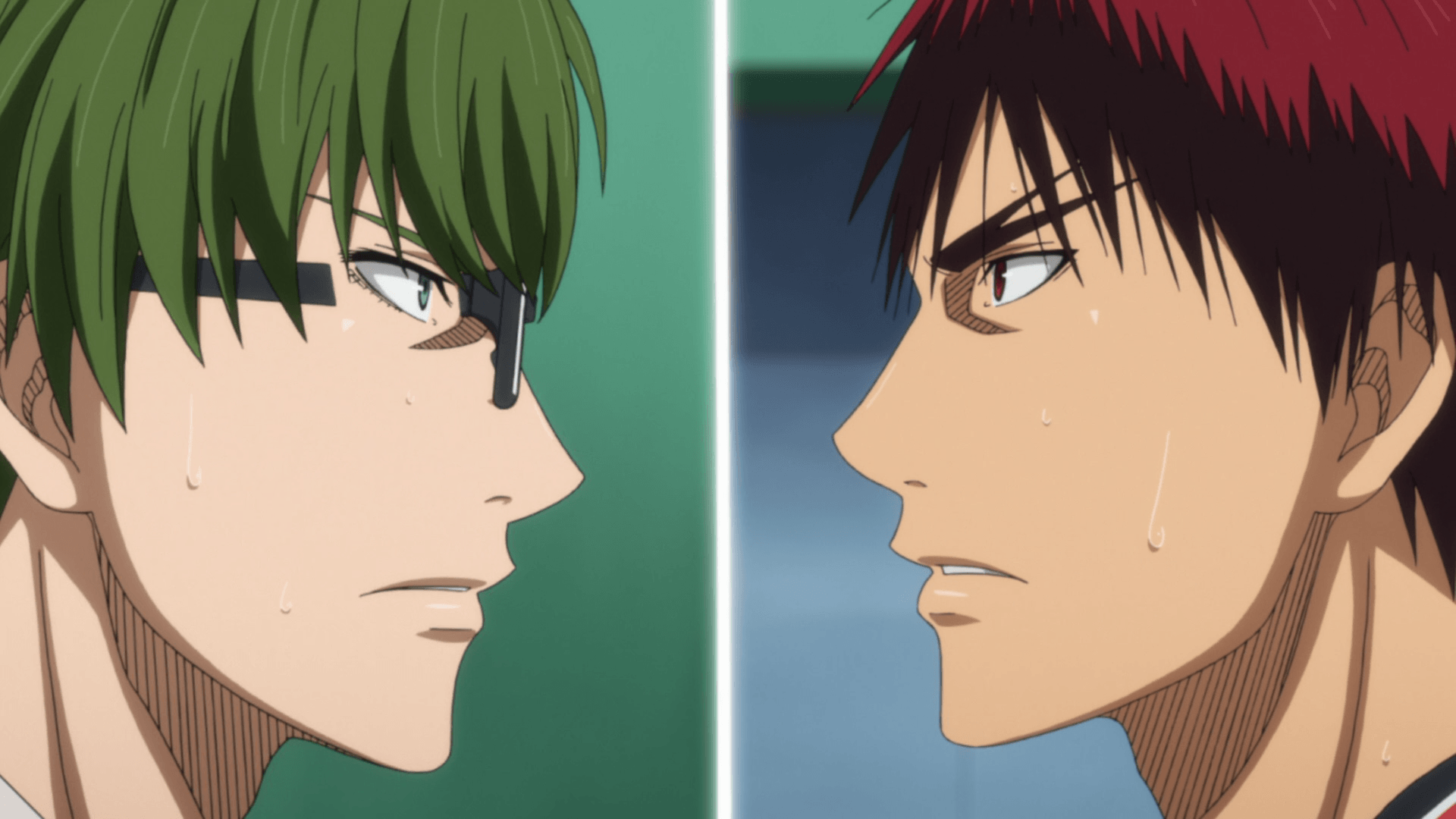 And another big "Happy Monday" to everyone out there. AMS here with the next ep of Kuroko's Basketball on Blu-Ray for you. After nicely wrapping up their opening match of the preliminaries, which was a single-game elimination situation, Seirin has now moved on to the championship league, with the top two teams gaining entry into the Winter Cup.
First up for Seirin is Senshinkan, who they've lost to twice already… but the episode doesn't end there! We also get introduced to a mysterious new player who seems to have some sort of history with Kiyoshi, and, to top it all off, then Seirin begins their second game of the championship league as they take on Midorima and his Shutoku team for the second time! Lots of stuff going on in this one. Enjoy!

[Saizen]_Kuroko's_Basketball_-_29_[720p][Blu-Ray][5F0AE8E5].mkv
MD5: be040cefef4e66c8812bd66c939ff826

[Saizen]_Kuroko's_Basketball_-_29_[1080p][Blu-Ray][4D4D3E8C].mkv
MD5: 0f65255690e664e1fdc5a876cbfb8b61
This entry was posted on Tuesday, July 28th, 2015 at 3:45 am and is filed under Releases, Blu-Ray, Kuroko's Basketball.
4 Responses to "Kuroko's Basketball – 29"
Meta

Recent Comments

Categories

Links

Archives