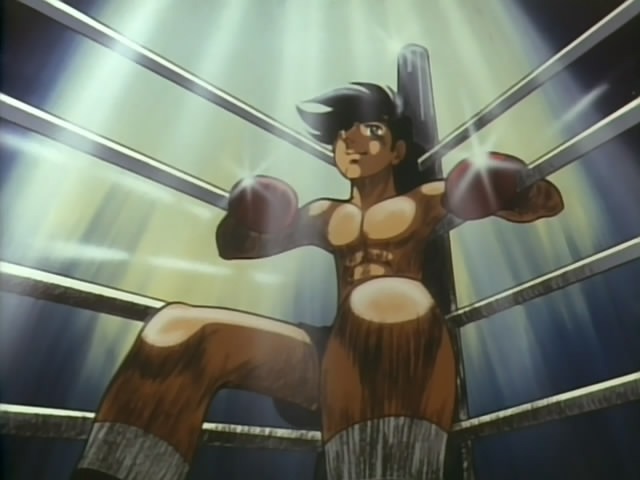 Yo!
Finally we show some love for Ashita no Joe again. Have to give my thanks to FalseDawn for helping out with the editing.
We're closing in on the match between Joe and Wolf, but first you'll have to deal with some side-stories. =)
Don't forget to visit Hokuto no Gun.

[Saizen-HnG]_Ashita_no_Joe_-_34_[DVD][B38D6554].mkv
MD5:
252B8101D078278901D2B9E6F5C6A54E

[Saizen-HnG]_Ashita_no_Joe_-_35_[DVD][5F2D8E92].mkv
MD5:
379AFC0FD9B65D3F87A753C1E1124E09
This entry was posted on Sunday, June 17th, 2012 at 12:43 pm and is filed under Releases, Ashita no Joe.
22 Responses to "Ashita no Joe – 34-35"
Meta

Recent Comments

Categories

Links

Archives