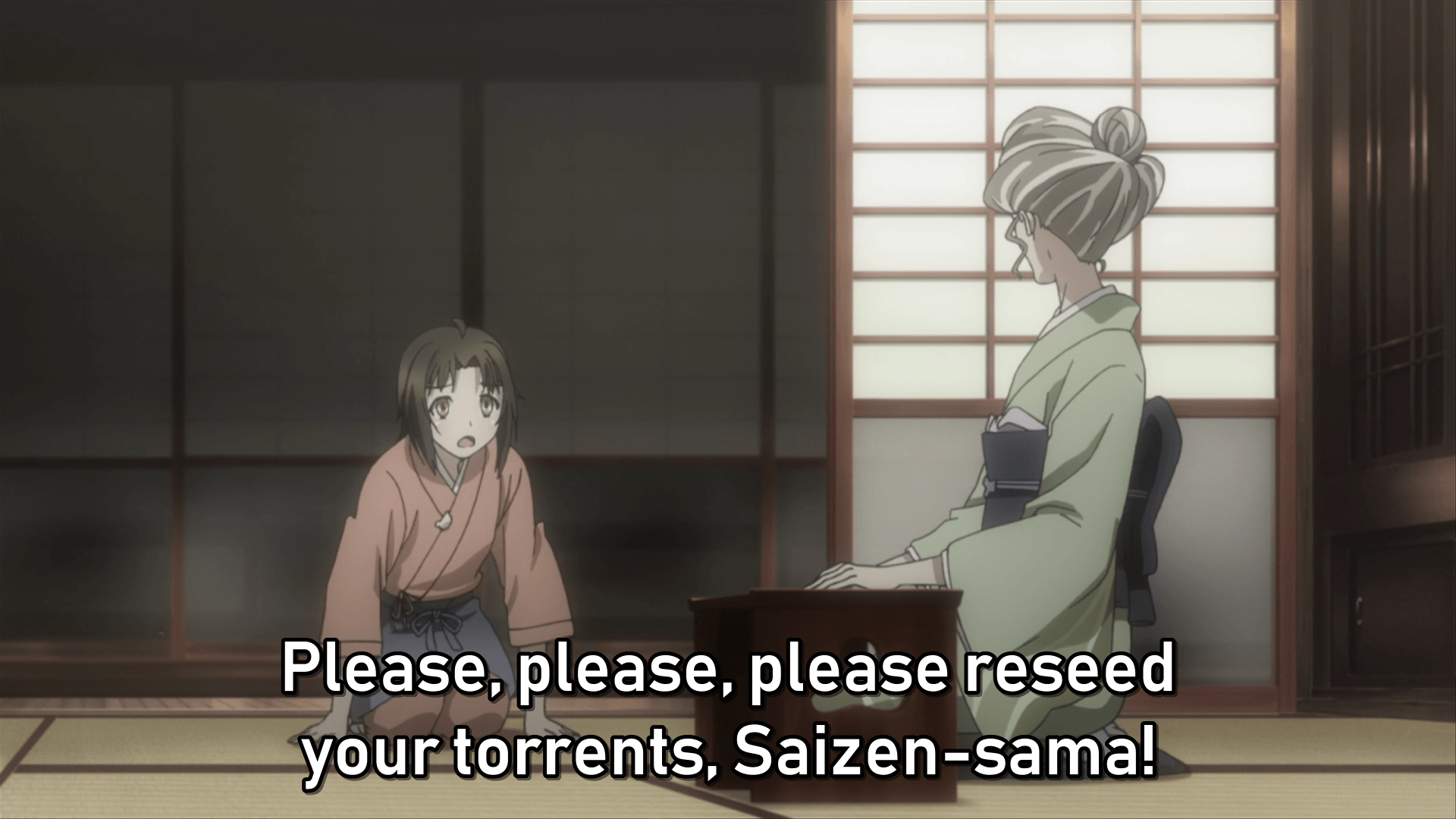 Everything gets forgotten in the fullness of time – unfortunately, this means that some torrents we've put out in the past that have since been neglected as well. So if there are any specific Saizen torrents you wish us to reseed, tell us on this page and we will try to accommodate you if we can. Please note that reseed requests on episode releases may get overlooked, so if you want to be able to download a torrent of ours that currently has zero seeds, this is the best place for us to oblige.
To view our torrents, visit our nyaa page. The list should be fairly comprehensive but if you can't spot a project we've done on there and there's enough demand for us to stick a batch torrent of it on there, let us know here, and we'll see what we can do.

PLEASE NOTE: If there is a batch or partial batch of a series, we only seed/reseed the batch, not the individual episodes.