Archive for the 'Captain Tsubasa Movies' Category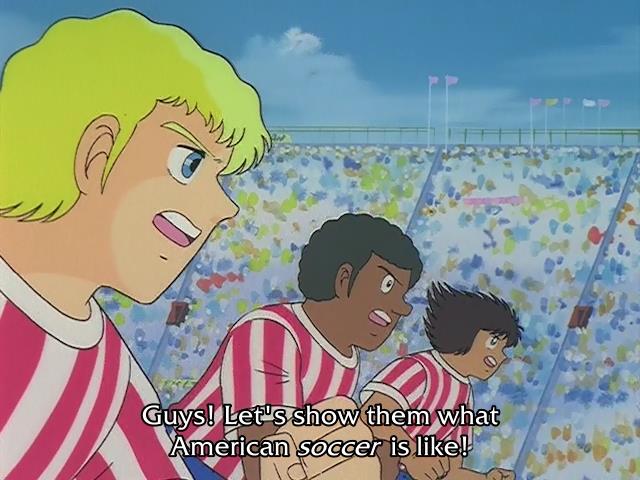 Hello all you soccer fans. In this fourth movie based off a famous soccer manga (we skipped the third movie since it was mostly a useless clipshow), you get to see not one soccer game, not two soccer games, but three soccer games – count 'em THREE soccer games. Which soccer team will prevail and win the Junior World Cup in soccer? Of course, just as with any of our releases related to soccer, you'll have to download and watch this animated soccer drama to find out.

[Saizen]_Captain_Tsubasa_Movie_4_World_Battle_-_The_Junior_World_Cup_[DVD][32392CF0].mkv
MD5:
373844dcc26a3818ec3910397e3127a3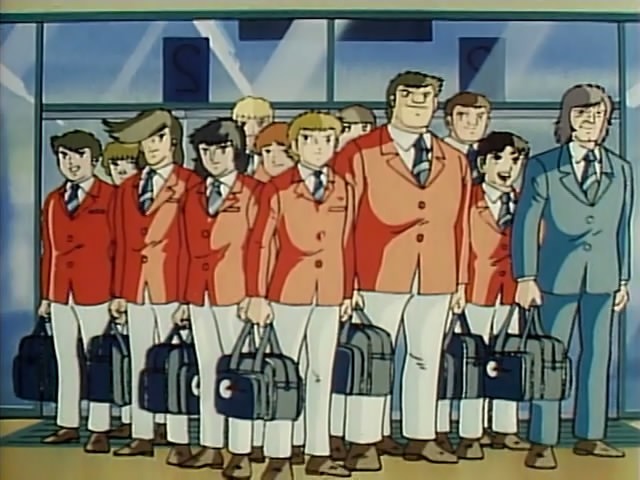 As the title and the picture suggest, the Japanese youth team is in danger of being eaten alive by those big, scary Europeans looking for payback. (Boogah! Boogah!) How will Tsubasa and his merry band survive this encounter? Guess you'll have to watch and find out.
And once again, the credits:
Translator: sangofe
TLC/"Edit": kokujin-kun
Timing: Juggen
Encoder: Puto
TS/Logo: timescar
QC: Kaiser, Tvo, Reed_Tiburon, sangofe, kokujin-kun
The last three episodes of El Capitan Tsubasa 2002 are finally in QC, so that should get the ball rolling soon and we should finally end that ten-year project sometime around Christmas. Also we're getting around to working on the 4th movie too.

[Saizen]_Captain_Tsubasa_Movie_2_The_Japanese_Youth_Selection_is_in_Danger_[DVD][33DB3096].mkv
MD5:
9B84285B378047A83C37A1B0EB3C43FE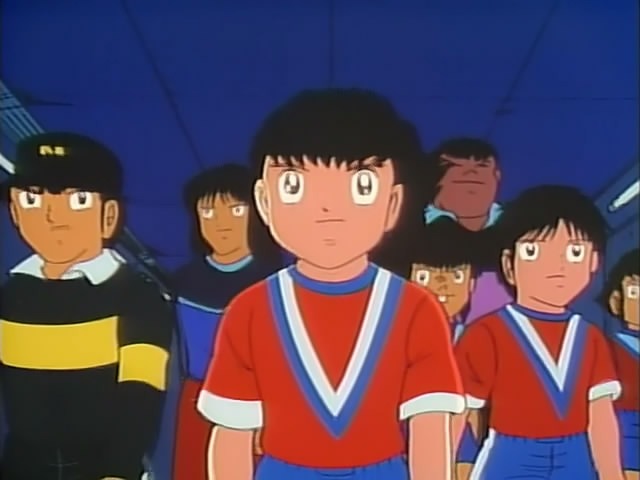 So we went ahead and did a movie, and there's another one in the works. Here, our old pals play against some big, scary European all-stars. Try and guess who wins.
Since for some reason we didn't put any credits in the subs themselves, here's the roster:
Translator: sangofe
TLC/"Edit": kokujin-kun
Timing: sangofe
Encoder: Puto
TS/Logo: timescar
QC: Tvo, Puto, Takahashi-keisuke, sangofe, kokujin-kun
Special Thanks to: Juggen for cleaning up after us
As for Captain Tsubasa 2002, the episodes are stuck on "QC Apply", so hopefully that will get taken care of soon.

[Saizen]_Captain_Tsubasa_Movie_The_Great_European_Showdown_[DVD][CB62A1ED].mkv
MD5:
B922F04DB8B9232178FFE0F0471B808F
You are currently browsing the archives for the Captain Tsubasa Movies category.
Meta

Recent Comments

Categories

Links

Archives